New
testament
central city
church
Bible-Believing,
Bible-Teaching
We believe the Bible is our guide for how believers should live and what believers should believe. God's Word informs all that is taught at NTCCC.
Announcement Regarding Returning to Indoor Services
Listen to Sunday's Sermon
8/16 - "Are You Waiting for the Lord?"
8/9 - "The Path to Exaltation"
8/2 - "Unity Through Humility"
Join us every Tuesday at 6:30 PM for Prayer
Our weekly prayer and Bible Study call has shifted to Zoom! If you would like to join us by phone or video, please check your email for more details or contact us to learn more!
10/18 - "The Real Thirst Quencher"
We believe God has called us to minister to our community in the 53206 neighborhood. Our ministries seek to care for those around us and preach the Gospel to all.
We believe in the importance of looking forward—from providing support and resources for marriages to programs for youth, that God may be glorified.
We'd love to have you come worship God with us. You are always welcome at New Testament Central City Church.
- Worship Services - Sunday at 10:30 am
8:00 am - Hour of Prayer
9:00 am - Discipleship Hour
10:00 am - Meet-and-Greet
10:30 am - Worship Service
10:00 am - Women's Bible Study
12:00 pm - Adopt-a-Block (every 2nd Saturday)
Pastor Michael Harden has led NTCCC since 2008 with the help of his wife, Minister Joann Harden.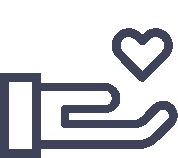 "Whoever is generous to the poor lends to the Lord, and He will repay him for his deed."